Hartland Institute has a Security Certificate that needs to be installed on your computer so that you can access certain sites on the web and other applications that you may use will require a security certificate.
To download this certificate please click here: Hartland Institute Security Certificate
Once you have the certificate downloaded, it should be in your "Downloads" folder as such: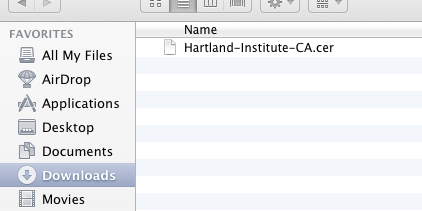 Once you have located the file all you need to do is "Double Click" on it and it will automatically launch into its installation procedure.
The next window that pops up will look like the following: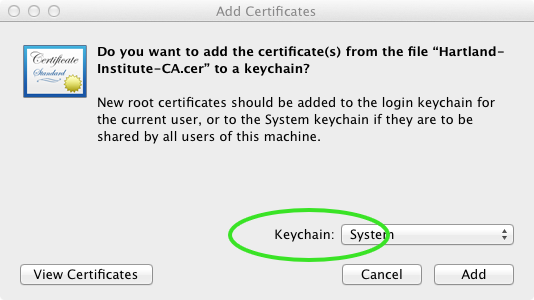 What you need to do is click on the drop-down box that is labeled "Keychain" and make sure that "System" is selected.
Next click the "Add" button at the bottom right of the window.
You may be required to type in your administrator username and password at this time. If required to, please enter it accordingly.
The next window to pop up will be as follows: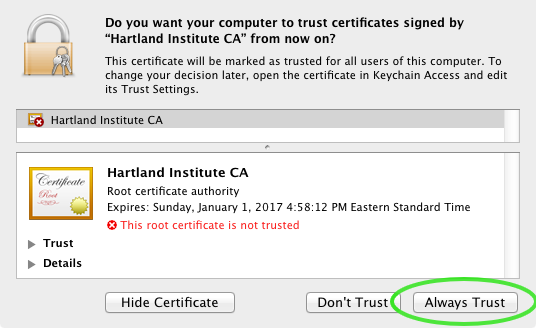 On this screen you will need to click on the "Always Trust" button on the lower right of the window.

Next just close the "Keychain Access" application and you are ready to go! ENJOY


—